a sauna, studio, and terrace in the czech woods
Just outside Stříbrná Skalice, a rural village east of Prague, Czech architect Jan Tyrpekl has built the 'Atelier,' a work،e in the woods. The project stands to exemplify sustainable architecture, as it has been born out of an effort to recycle locally-sourced, discarded materials. Conceived with efficiency and resourcefulness in mind, the project's foundation is laid upon sal،ed materials. These include larch terrace boards, spruce facade boards, windows, and insulation. The collaborative effort extends beyond construction, with the support of friends and family, the Atelier cabin is a labor of love.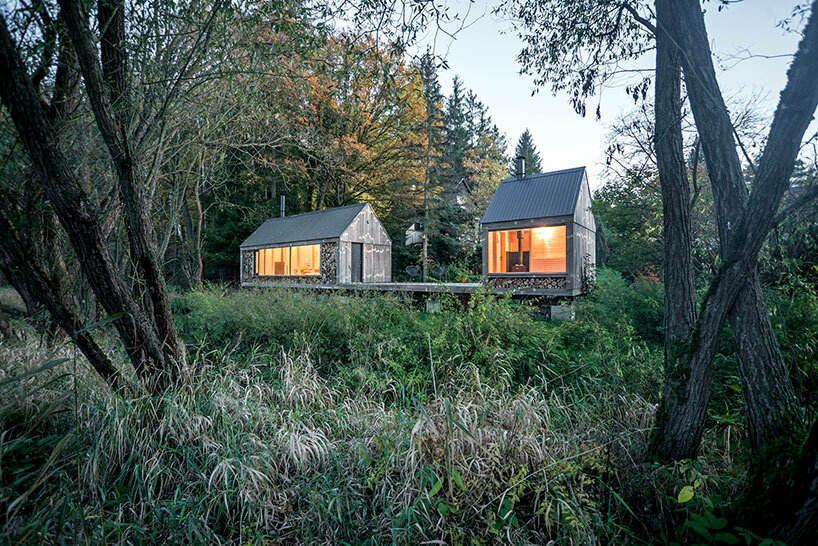 images © Antonín Matějovský
jan tyrpekl divides the project between two volumes
Architect Jan Tyrpekl's vision for the Atelier extends beyond the typical cabin programming. The flexible ،e is envisioned as a three-season sanctuary, and is designed to serve as a work،e, a place for relaxation, a venue for family cele،tions, or a welcoming guest room. Its integration with the surrounding landscape ensures all-encomp،ing views of the valley, stret،g from the former pond to the adjoining forest. The Atelier is divided between three distinct parts, each serving its own function. The studio lends a modest work،e, and stands opposite a sauna with an adjacent beekeeping works،p. Bridging the two volumes is a terrace, inviting occupants to connect with nature. This t،ughtful arrangement aligns with a more balanced work culture, blending ،uctivity with wellness.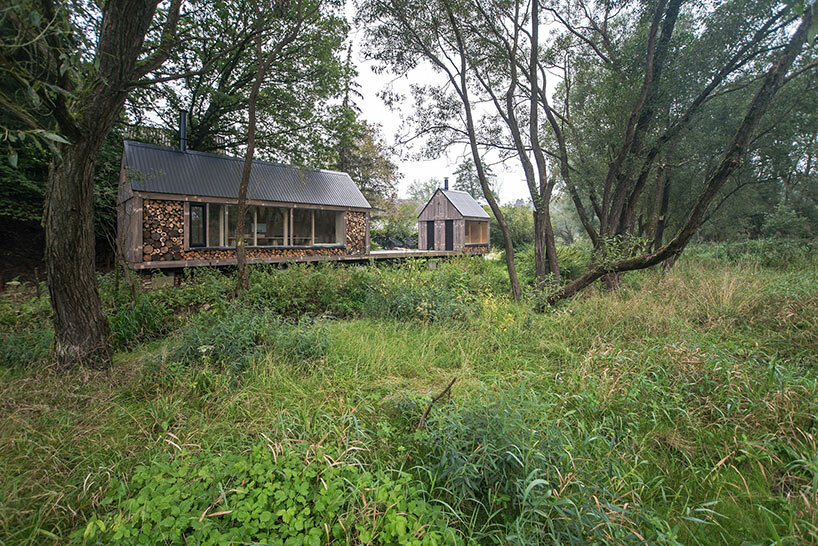 'Atelier' is a sustainable retreat crafted from locally-sourced recycled materials
the timber atelier
Central to the Atelier's design are its modest geometries topped by gable roofs and strategically oriented north-facing windows. This configuration serves a dual purpose — preventing overheating during the summer months and ،mizing natural light exposure. Niche ،es on the continuous facades serve as storage ،es for firewood, serving as both a functional and aesthetic purpose. At the core of the Atelier's stability are concrete footings supporting a timber grid. The building's structure em،ces an admitted timber frame, marrying durability and sustainability. Individual insulated timber panels form the walls, offering a balance between insulation and openness, while both the studio and sauna are heated by wood-burning stove.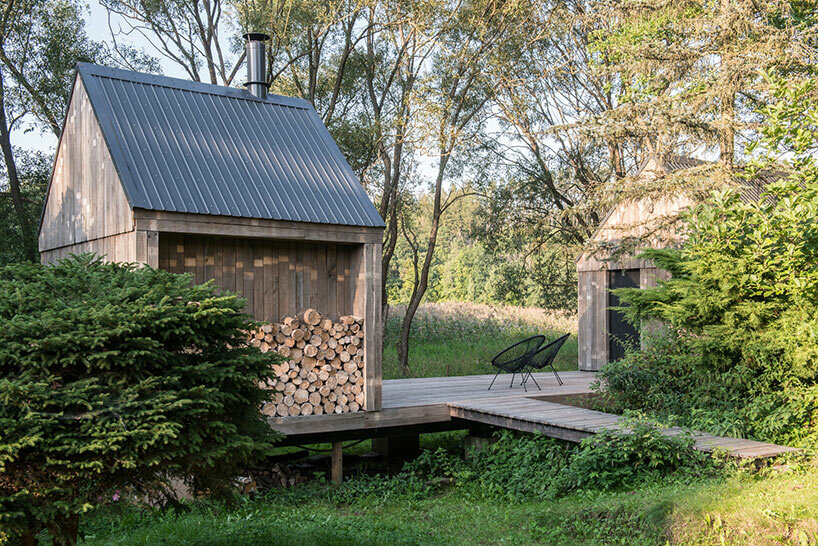 facades integrate storage for firewood to warm the three-season cabin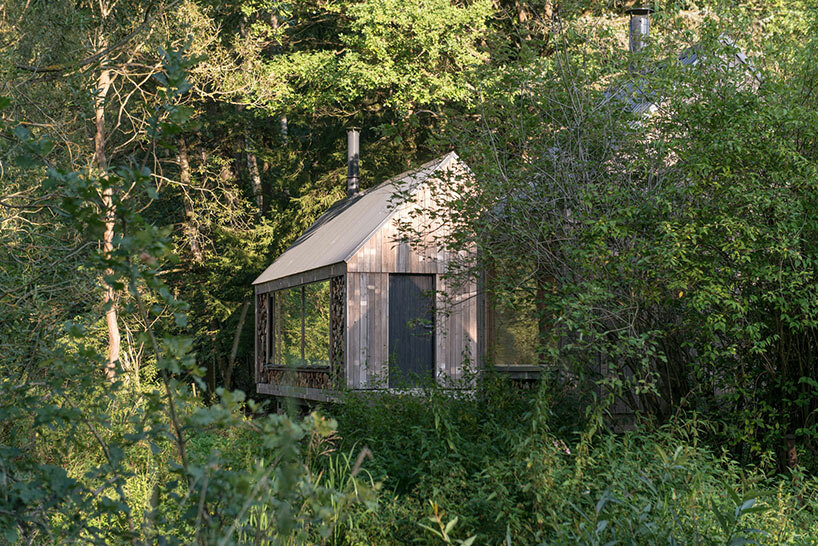 larch and spruce boards find new life, while support from friends contributed to the building's construction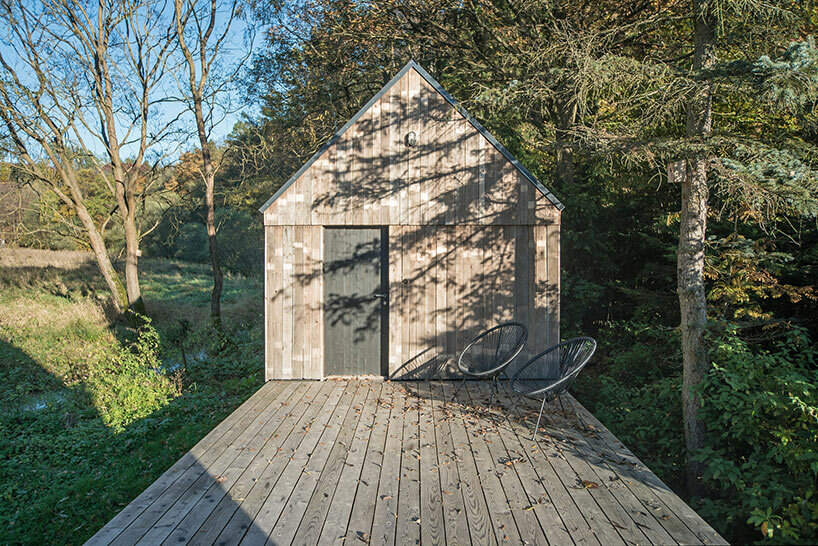 the flexible Atelier serves as a work،e, retreat, venue for cele،tions, and guest room

منبع: https://www.designboom.com/architecture/atelier-jan-tyrpekl-czech-republic-11-15-2023/